Are you looking for smart ways to stay ahead of disruption?

Execution that knocks the ball out of court?
In their new book, Christian Stadler, Julia Hautz, Kurt Matzler and Stephan Friedrich von den Eichen explore how opening your strategy will help you to generate new ideas and mobilize everyone around them.
Jim Whitehurst, President, IBM
"I have been a champion of open for many years. Open Strategy provides a nice blueprint to unleash the power and impact of openness in your organization—recommended reading for all leaders."
Karim R. Lakhani, Professor, Harvard Business School
"My benchmark for an important, long-lasting book is the number of notes I take while reading. Open Strategy far exceeds my benchmark—I found something important on every page! It turns the existing strategic management paradigm on its head by showing executives the power of openness. An excellent how-to manual."
Peter Gerstmann, CEO, Zeppelin
"Open Strategy promotes collaboration with people and organizations, a key to success in a highly complex market environment."
Hamad Buamim, President & CEO, Dubai Chamber of Commerce & Industry
"Open Strategy is an invitation for executives to experiment, tackle cognitive biases and ultimately win the competition. It comes very timely, as our world is going through significant shifts that we are yet to recognize in the post-pandemic era, where leaders are looking for new ways of conducting business, identifying the strategies of becoming more resilient to the future shocks. Unlike many strategy-focused books that leave busy executives with more questions than answers, the book provides a set of practical tools and instructions on how to implement."
Francesco Starace, CEO, Enel
"This book shows how a strategy can be shaped around openness and the importance of the deep self-awareness an organization has to build to take this journey in these turbulent times. Very insightful."
Richard Whittington, Professor, University of Oxford
"Open strategy is more than an inspiring idea. With this book, leaders now have the practical tools to make it a value-creating reality."
Ian Watson, CEO, Hotter Shoes
"Digitalisation forces companies to reinvent themselves at pace. How do you fully engage your workforce around a radical new strategy? Open Strategy offers a compelling answer: involve them."
Richard D'Aveni, Professor, Tuck School of Business
"A revolutionary new way of doing strategy. Read and explore."
Margaret Heffernan, Author of Uncharted
"If you are running an organization, this is the book you need. Old-style top-down thinking can't capture the complexity of the present or the uncertainties of the future. This is the first strategy book I've read that seems to know what kind of world we are living in today."
Des Dearlove and Stuart Crainer, Thinkers50
"The old rules of business said that strategy was the sole preserve of the boardroom. But strategy is being brought into the light. Open strategy is as game-changing as open innovation."
Andreas Ronken, CEO, Ritter Sport
"We applied open strategy. Involving a wide range of internal people as well as external experts was one of my best decisions."
Reinhold M. Karner, Entrepreneur, RSA Fellow
"Wow! I knew, one day, someone would come up with this game-changing and brilliant concept for an open strategy. Finally, it's here! Chapeau! The book Open Strategy is terrific! I couldn't stop reading and marking. It's revolutionary and so hands-on!"
This is a book about smart opening up strategic initiatives to involve front-line employees, experts, suppliers, customers, entrepreneurs, and even competitors.
Open Strategy presents a new philosophy, key tools, step-by-step advice, and fascinating case studies—from companies that range from Barclays to Adidas—to guide business leaders in this ground-breaking approach to strategy.
And in case you are wondering whether it works: a survey of 200 business leaders shows that although open-strategy techniques were deployed for only 30 percent of their initiatives, those same initiatives generated 50 percent of their revenues and profits.
You can order the book on the below-linked platforms:
— Are You Ready For Open Strategy?
—
To unleash the power of open strategy in your company, you need to be personally ready for it.
In companies where top managers have an open mindset, 50 percent of all strategic initiatives are open (compared to less than 40 percent in those with a closed mindset).
Find out whether you are ready by answering 6 questions and receiving some advice how to move forward.
The book offers you set of tools to create new ideas, formulate a detailed strategy, and mobilize your workforce around your strategy. Get a glimpse preview of four of them here.
Interested in teaching Open Strategy?
Check out the free teaching package we created. Includes course outline, PowerPoint Slides, and a detailed description of exercises.
The book represents a convergence of ideas which the authors developed and tested themselves as well as ideas they discovered through research that started in 2014.
Here are some of the articles we published on the way.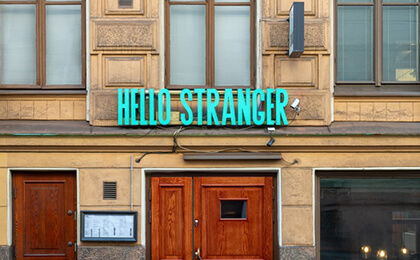 Searching for adjacent possibilities, welcoming procrastination, and setting up idea labs can set you on the right path.
read more
Should you have any questions about the book or the authors, please don't hesitate to reach out.